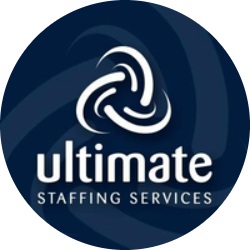 Ultimate Staffing
United States of America Orange 450 N. State College Blvd., Orange, CA 92868, US
Management (incl. project, product management & human resources)
Sales, Business Development, Business Consulting
Marketing and PR, Advertising and Creative Media Jobs
Telecommunication, Call Centre, Customer Service Jobs
IT, Software development, System Engineering Jobs
Banking, Finance, Insurance, Accounting and Trade jobs
Administrative office management jobs
Travel, Hospitality, Tourism Jobs
Company Detail
Meet Ultimate Staffing: Ultimate Staffing Services, a Roth Staffing Company, specializes in delivering temporary, temporary-to-hire, direct hire and payrolling services for administrative, clerical, production, manufacturing and customer service labor categories. Additionally, Ultimate Staffing also offers strategic solutions for larger users of contingent labor including: ► Master Vendor ► Vendor On-Premise ► Virtual On-Premise Ultimate Staffing currently operates from more than 100 locations in nearly every major metropolitan market in the U.S. and is considered one of the largest staffing companies in the U.S. by Staffing Industry Analysts. We are proud of being the only staffing company recognized with all the industry's top awards for... ► The Best Staffing Firm to Work for ► The Best Staffing Firm to Temp for ► The Best in Client Service It's a great company. We get to make life better for people and to create remarkable experiences every day. We are just a new and different kind of staffing company! Ultimate Staffing is an Equal Opportunity Employer – M/F/Veteran/Disability/Sexual Orientation/Gender Identity Company Purpose: ► To make life better for the people we serve.® Company Promise: ► We love to create remarkable experiences... every person, every time.® Ultimate Staffing is passionate about making life better for the people we serve: our clients, Ambassadors, and internal coworkers. Honors and Awards: ► Over the past year alone, Ultimate's parent company Roth Staffing was recognized by Fortune Magazine six times, including as the #11 Best Medium Workplace in the U.S. Roth was also named one of Achievers Most Engaged Workplaces in North America, ABA's Employer of the Year, and SIA's Best Staffing Firms to Work For.
Company Overview
Established 1994
Employees 501-1,000 employees
Email ******@ultimatestaffing.com
Current Opening
Thank you for your inquiry about employment opportunities at our company. Unfortunately, we have no open positions at this time. Please check this page again later.